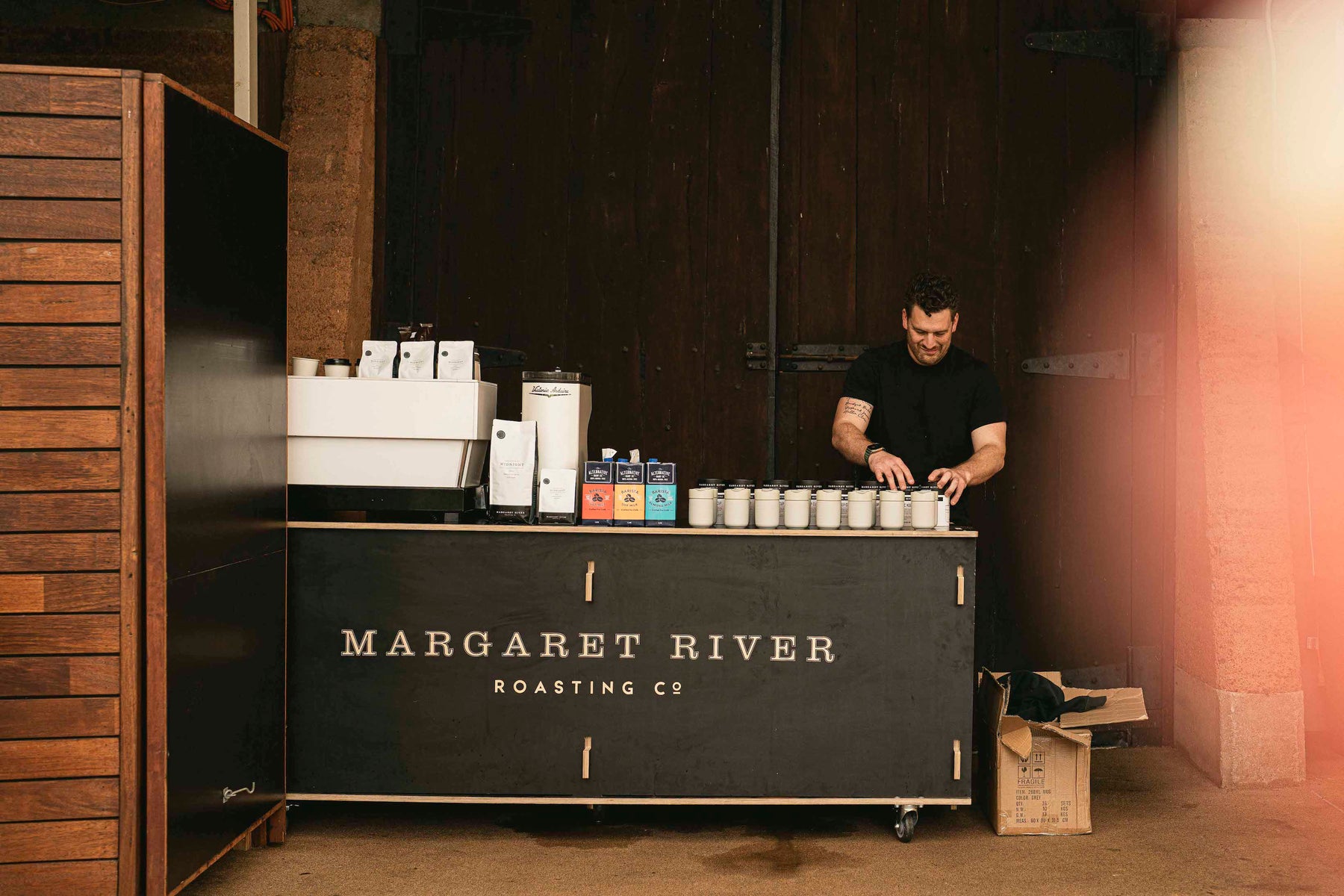 Elevate Your Event with MRRC's Coffee Cart Service
Margaret River Roasting Co's mobile Coffee Cart is ready to serve premium coffee at your next event.
It's not just about providing coffee; it's about enriching your event with an immersive coffee experience. Our expert baristas will engage your guests with fascinating coffee insights while they savour our unique brews.
Perfect for any occasion, our flexible service can cater to a wedding, corporate event or community gathering. We offer a variety of brewing methods and our own roastery's coffees, suiting everyone from casual drinkers to true coffee enthusiasts.
Booking is easy: fill out the form on this page, tell us about your event, and let us handle the coffee details.