A New Chapter in the Australian Coffee Experience
Yira Yarkiny | Stand Tall
YIRA YARKINY: PIONEERING A NEW ERA OF AUSTRALIAN COFFEE
Margaret River Roasting Co. invites you to embark on a unique journey that celebrates Australia's vibrant landscapes, art, and culture. Discover Yira Yarkiny, our latest innovation that is as much about savouring the distinct flavours of Australian grown and roasted coffee as it is about supporting the communities that make it all possible.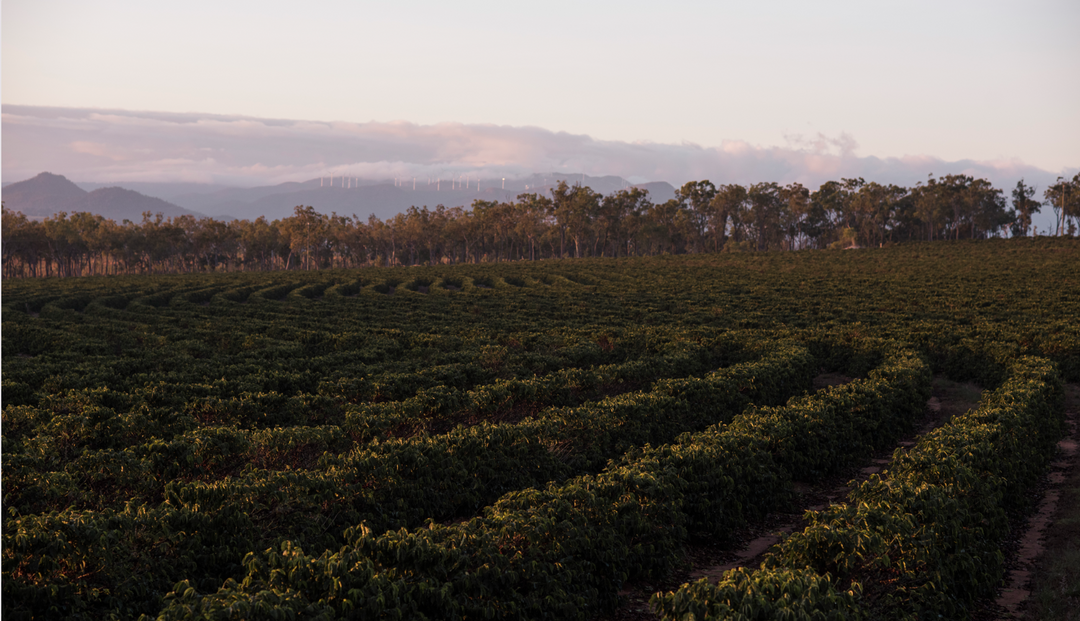 Mareeba - North Queensland
Grown in the High Country
Yira Yarkiny isn't just a coffee; it's a sensory expedition through Australia's magnificent landscapes. Our beans are lovingly grown in the rich volcanic soil of Jack Murat farm, nestled in the highest elevated point along the majestic Great Dividing Range. This coffee pays tribute to its birthplace with a flavour profile that mirrors the idyllic environment from which it springs.
Children's Ground
Honouring First Nations People
In crafting Yira Yirkiny, we're embracing our commitment to First Nations people. We're proud to support Children's Ground, a First Nations organisation, with every bag purchased. Children's Ground empowers First Nations communities to lead for the future and drives national reform. By choosing Yira Yirkany, you're not only indulging in a unique coffee experience but also contributing to systems change for First Nations communities in Australia.
Artistry in Every Bag: A Tribute to Indigenous Heritage
A Canvas for Indigenous Art
Each bag of Yira Yarkiny proudly showcases the richness of Australia's artistic heritage. From traditional to contemporary, the intricate designs adorning our bags embody the diversity stretching across our nation from East to West, encapsulating the true essence of Australia.
Immerse Yourself in the Unique Australian Coffee Journey
Experience Yira Yarkiny
Submerge yourself in the essence of Australia with each sip of Yira Yarkiny. This extraordinary coffee invites you on a remarkable journey across vast landscapes, celebrating the rich indigenous cultures and the potent strength of community that make Australia truly unique.
Yira Yarkiny offers more than just a coffee - it's a sensory experience that captures the heart and spirit of our nation, amplifying our commitment to honour our land and its people. Join us in this taste exploration that transcends the ordinary, and connects you to the remarkable narratives that embody Australia's true essence.
Be among the first to savour the enchanting notes of Yira Yarkiny. Don't miss out on this extraordinary coffee adventure that's steeped in tradition and makes an impact beyond the cup. Connect with Margaret River Roasting Co. as we herald a new chapter in Australian coffee culture.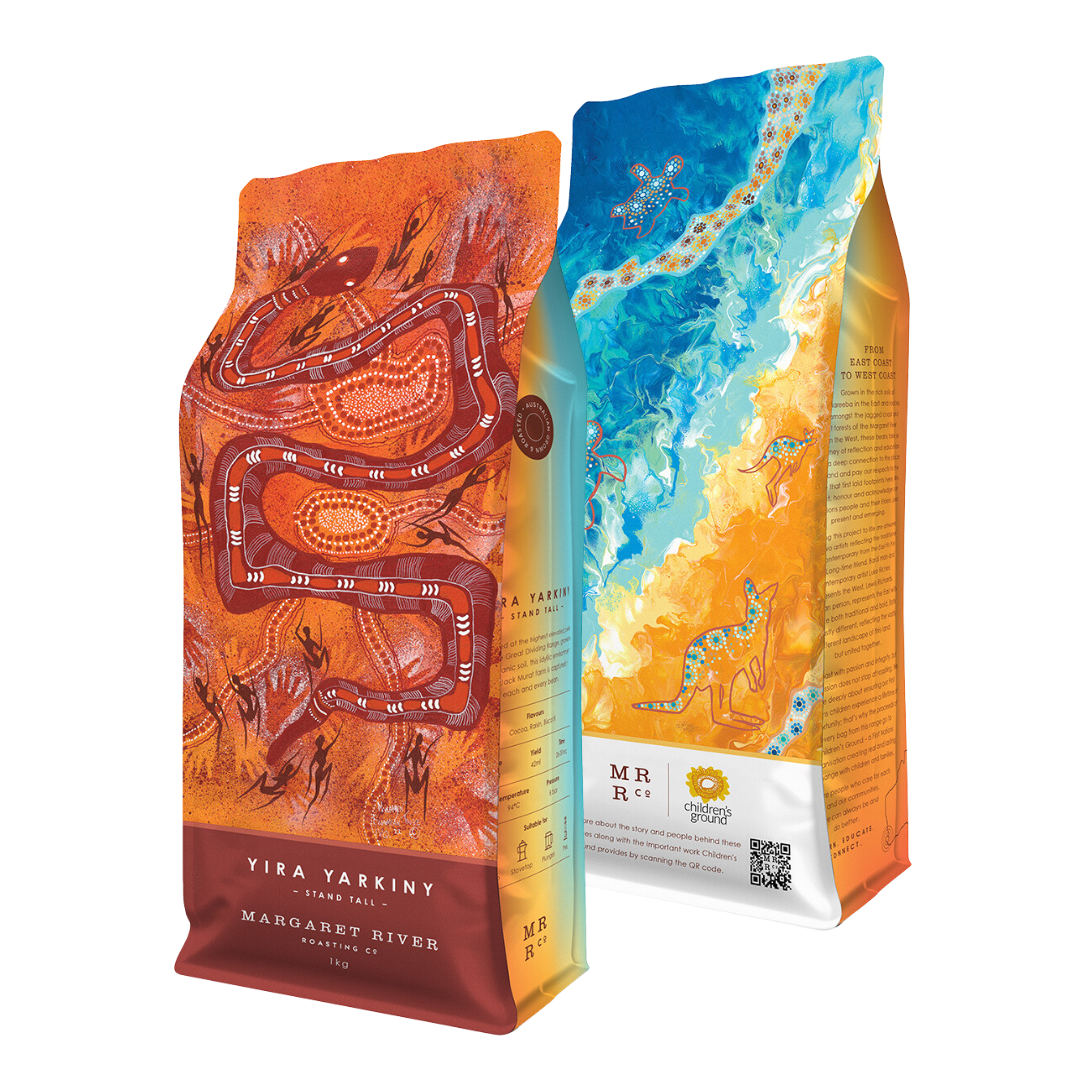 Margaret River Roasting Co. is committed to redefining coffee experiences while positively impacting our community and beyond. Yira Yarkiny launching signifies our dedication to pushing the boundaries of Australian coffee, making a difference one bean at a time.